E-mail: placement@sjctnc.edu.in
---
Placement Officer
Rev. Fr. Dr. A. Alex , M.Com, M.Ed, M. Phil., Ph.D ,UGC- NET, SET.
Placement Officer.
---
Placement Co-ordinator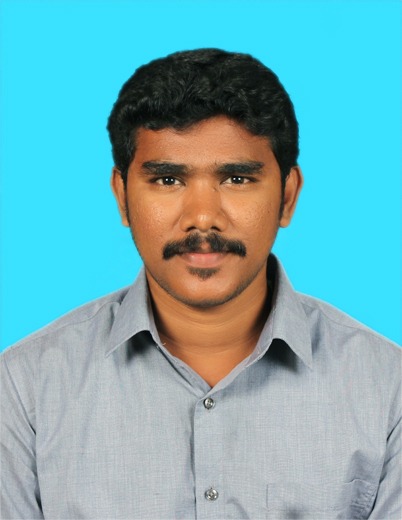 Mr.I.Anand Raj., MCA.,.,View Profile
Mobile: 9790472003(8.45 A.M – 4.00 P.M)
---
History of Placement Cell:
Placement Cell is an integral part of our institution. Training activities are organized throughout the year in an effort towards preparing the prospective students for the campus selection programmes. It was established in the year 1998 and was re-structured during 2003-04 to empower the students' community in terms of providing training and securing part-time or full-time jobs. The objective of the placement cell is to encourage the students to take part in internships and be aware of the professional requirements of the employers. It is through the internships and corporate training programmes the students learn by experiencing the working culture of the companies and have a more mature understanding of the needs of the employers.
The Placement cell of the institute is committed and very smart in identifying and training the students so that they are able to develop a good personality, employable and entrepreneurial. It also enables the students to find right job in right companies before they pass out. The placement cell realizes that in order to convert a raw student into an employable graduate, several behavioral attributes need to be addressed in addition to the development of technical skills.
Some of the behavioral attributes are good communication skills, developing positive attitude towards work, understanding of moral and ethical values. The students are trained to be aware of local and global economic scenario, industrial and R&D trends, future technologies etc. A blend of such interpersonal skills, awareness and the essential technical training in their course of study makes the student an ideal candidate suitable for employment and service to the nation.
Vision:
Our Vision is to "To provide placement opportunities for the students in reputed organizations".
Mission:
Our Mission is "To bring out the hidden talent of the students and training the students to find their footings in the economic world".
Activities of Placement Cell:
Ever since it came into existence, the cell has been conducting a number of Programmes aimed at developing and exhibiting the oratory skills, leadership Qualities, creativity and cognitive abilities of the students. It proves to be extremely useful to the students and enables them to shed their inhibitions and boost their Self- confidence. It plays a vital role in honing the soft skills of the students and thus facilitating them towards securing firm placement offers through campus recruitment Programmes.