SERVICE LEARNING PROGRAMME (SLP)
About us

Service Learning Programme (SLP) is the higher level body which facilitates and coordinates the overall functioning of extension programme of our institution. We extend our ideas, values, and principles by being a catalyst between Faculty and students communities of various departments and supporting services. We do uphold and aspire to impart moral and human values along with service, while carrying out the extension activities.
Vision

Being impetus as ladder to shape the future leader with social values and responsibilities
How we work?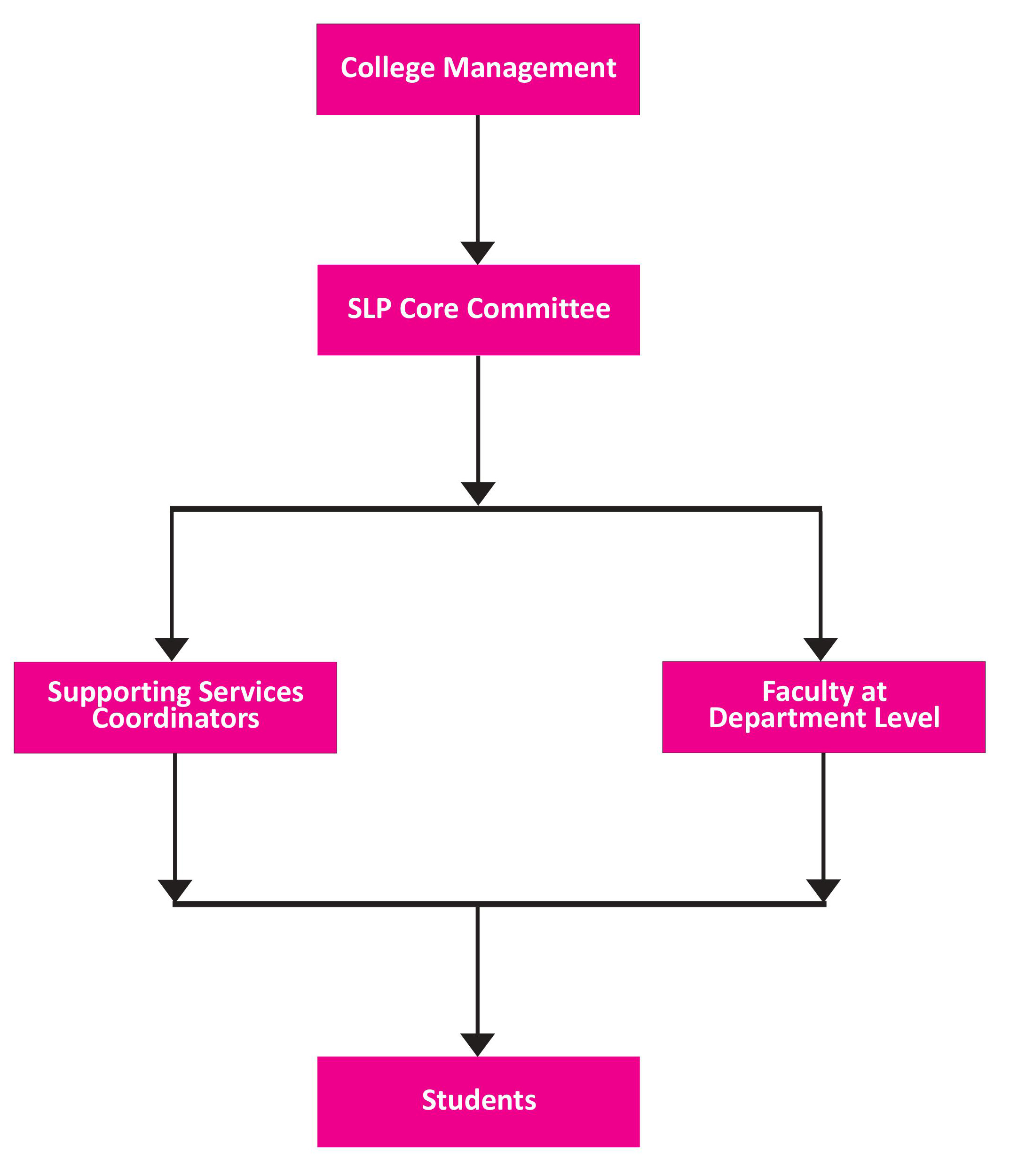 What we do?
1.We plan, implement, co-ordinate, and monitor the extension activities annually.
2.SLP also conducts a periodical meeting on the basis of need to monitor, supervise and evaluate the on-going extension activities.
3.Linking and collaborating with the governmental and non-governmental organizations for the smooth execution of the extension activities is our task.
4.We do aspire to sign Memorandum of Understanding (MoUs) with the non-governmental organizations, social service clubs for the professional support towards the implementation of extension activities.
5.SLP also regulates and supports 'Village Adoption Programme'.
6.By designing the guidelines and requirements of the extension activities, SLP plays the role of catalyst.
7.We do facilitate in awarding 2 credits to the students for their extension activities.